Strategic Energy Choices for the Mining Sector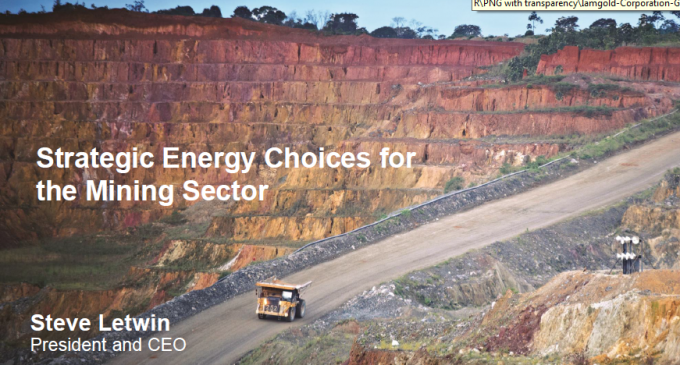 In support of the video presentation of Steve Letwin's keynote address at the Renewables and Mining Summit and Exhibition in Toronto we are publishing here the pdf of his slides as support material. The presentation outlined in detail the drivers and barriers for the adoption of renewables in the mining sector. It is an excellent example of where innovation and adaptation can reduce costs and create new opportunities for mines.
Digital download
Please fill out the form below to access this content.
You will only be required to enter this information once, after which you will be given access to all protected website content.