Indonesia holds Strong Opportunities for Hybrids for Mines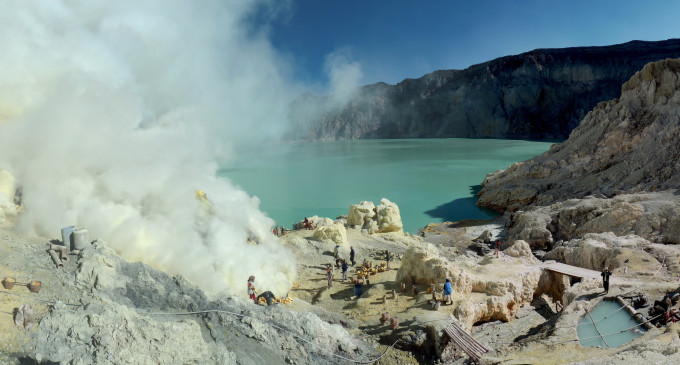 "A lot of local mining operations [in South East Asia] have lower environmental standards but that is changing and we are seeing a lot of project potential," says Daniel Gäfke, Founder and Managing Director for Annex Power. "If you look at Indonesia, it is an island state with a limited infrastructure in a lot of areas of this big island state and there are a high percentage of mines without or an unreliable grid connection."
Gäfke has been living and working in Asia for over 15 years. Annex Power provides EPC solutions for biogas, solar and wind projects in the region and also offers financing solutions. With a regional focus on South East Asia, Gäfke offers excellent insight into the business development opportunities for microgrids for mines in this region. This January 28-29, he will be speaking at the upcoming Energy and Mines London Summit where he will share his experience in implementing a solar solution for a remote mine in Laos.
Q: What is your business development focus on the mining sector?
A: We are looking generally at mine projects here in the region. When you look at Laos or Myanmar, there are lots of mines operating, especially gold mines. One of the things that is different is that the size of the mining operation is much smaller in South East Asia.
Q: Can you share some of the details of your solar project with mine in the region?
A: The project we did was for gold mine in Laos which was running completely on diesel. The mine was looking for a possible back-up and reduction of fuel costs so we offered them a hybrid system. They had two 500kW diesel engines running at that site and we brought in a 250kW solar system to shave off their peak hours and reduce their diesel consumption. We kept it smaller to reduce the battery size that we had to bring in. We also added a smaller off-grid solar system to run their telecommunications system.
Q: What are some of your observations from working with a mine in the region? 
A: The interesting part is that mines are typically smaller and they aren't, normally, following the same professional standards as in developed countries like Canada or South Africa. A lot of local mining operations have lower environmental standards but that is changing and we are seeing a lot of project potential. If you look at Indonesia, it is an island state with a weak infrastructure and there is a high percentage of mines without grid connection.
Q: What is your finance solution for these projects?
A: It really comes down to who the mining partner is. With Annex Power, we have an investment fund partner that is a pure renewable energy fund that is only allowed to invest in renewable energy in South East Asia. Through this, we can provide full financing solutions but again it depends on the offtaker's credit rating.
Q: What are you looking forward to at the Energy and Mines London Summit?
 A: We are very interested in the mining sector and so we are looking to build stronger relationships with the big international mines at the Summit.