Genex Power Encouraged by Feasibility Study to Convert Old Mine into Hydro Storage Plant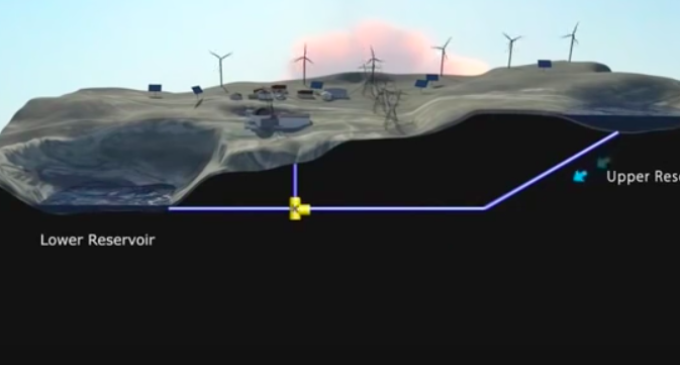 A feasibility study conducted to analyze a conversion of a former underground gold mine into a hydro storage plant in Kidston, Australia, found that the idea was commercially viable and the project could open as soon as 2018.
Genex has taken a huge step forward with converting this old mine into #renewableenergy storage with ARENA support: https://t.co/Q6vgQcLg0i pic.twitter.com/g12T4K50Mx

— ARENA (@ARENA_aus) November 7, 2016
The site is run by Genex, a power generating development company based in Australia.
The study released designs and capacity details of the Kidston Hydro project, located 400 kilometres west of Townsville, Australia. It concluded that a $300 million 250 MW hydro plant with 1,500 MWh storage capacity will be feasible. Genex Power also said the project has already garnered strong interest from investors.
The hydro storage plant consists of two phases. The first is a 50 MW solar farm, which Genex is already building and plans to complete by the end of 2017. And the second is the installation of up to 250 MW hydro plant. Once completed, the turbines would pump water into an upper-storage reservoir when prices are low and then release it into a lower reservoir to generate power during periods of high demand.
The Australian Renewable Energy Agency (ARENA) has set aside $4 million for the project, hoping that it would inspire others to take on former underground mine sites and turn them into renewable energy projects.
"If everything goes to plan, Genex should reach financial close and start construction in 2017, an achievement that would pave the way for more large pumped hydro storage projects at disused mines to support our energy grid," said ARENA chief executive Ivor Frischknecht.
For more on the Kidston project, click here. 
To read about the feasibility study, click here.