Renewables & Electric Cars to Boost Copper Demand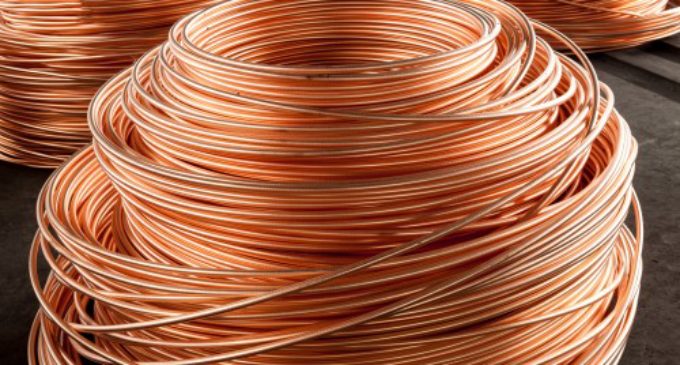 The growing popularity of renewables and electrical vehicles will increase the demand for copper in the near future, according to the Australian Warren Center think tank. BHP Billiton also expressed a similar view at a conference in Shanghai and in its latest report.
"Decarbonization generally favours copper," said Executive Director of the Warren Center think tank, Ashley Brinson, during a seminar in London. 
Brinson stressed that copper demand will grow by additional 30.8 million tonnes by 2030 in Asia alone. The International Copper Association (ICA) estimates that the global copper industry will produce 22.5 million tonnes of copper in 2016, up 3.6 percent from last year.
Rio Tinto's Chief Executive of Global Mining Group, Jean-Sebastien Jacques, highlighted this trend as well, commenting on alternative power sources and electric vehicles. "Renewable energy resources require four to 12-times as much copper as traditional fossil fuel-based power generation," he said. "With 90 or more kilos of copper used in a full electric vehicle – three to four times more copper than used in a gas-powered car – it is clear to see the positive impact the use of electric vehicles could have on copper demand."
What impact will electric vehicles have on copper demand? Find out on Prospects → https://t.co/uRkevuUFNC pic.twitter.com/ytQLTjCPoV

— BHP Billiton (@bhpbilliton) October 31, 2016
The direct link between renewables/electric cars and future copper demand has also been reported by BHP Billiton. "As you see more renewables and EVs [electric vehicles], we also will see an impact on copper demand," BHP's Vice President for Sustainability and Climate Change, Fiona Wild, said at a conference hosted by Bloomberg New Energy Finance (BNEF) in Shanghai. "EVs at the moment have about 80 kg of copper in them. As they become more efficient, you see a greater amount of copper in those vehicles, so there's always upside for copper."
The company's latest report, titled 'The Bullish Thesis for Copper', stated that BHP has made no secret of liking the medium to longer term outlook for copper. "We anticipate it will be the first mineral commodity in our portfolio to return to fundamental market balance," wrote Vice President of Marketing Minerals, Vicky Binns.