Agnico Eagle argues for renewables over carbon tax in Nunavut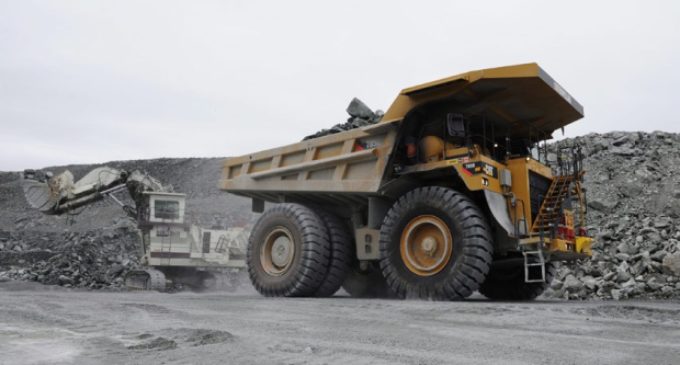 Major Nunavut employer Agnico Eagle sent a missive urging investment in renewable energy as an alternative to a carbon tax to Nunavut Premier Peter Taptuna last month, citing concerns about cost. The company owns the Meadowbank Gold mine in the Kivalliq, and plans to construct two more gold mines in Nunavut.
The infrastructure-poor territory runs almost entirely on diesel fuel, including the mines. The letter asserts that it already costs twice as much to develop a gold mine in the North than in the South, and that adding a carbon tax would discourage further mining development in Nunavut.
Canada's federal government intends to implement carbon pricing at $10 per tonne beginning in 2018, then raise it annually to $50 per tonne by 2022.
"We are sympathetic to the global concerns about CO2 levels," the letter reads, "but burdening the sole emitter in the Kivalliq region, who happens to be the largest and only scale industrial employer in the region, may do more harm than good to the future economic viability of the region's communities…Northerners should have the same right to a prosperous economic future as the rest of Canada."
Read the full article at CBC News.