Carbon challenges for remote Canadian mines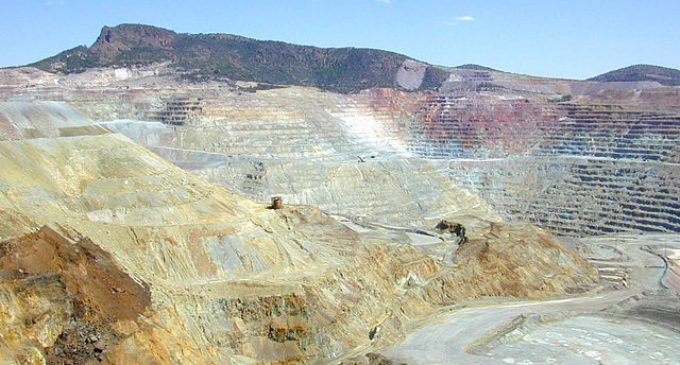 Miners in Canada's far north operate under some of the harshest conditions on the planet, where outsized energy challenges come with the territory. Robin Goad knows this well.
Goad is President and CEO of Fortune Minerals, a North American development-stage mining company. The firm is developing the vertically-integrated NICO cobalt-gold-bismuth-copper project, which involves a proposed mine and mill in Canada's Northwest Territories. The site will produce a concentrate that will be shipped to a new refinery in Saskatchewan. The company will produce cobalt sulphate for lithium-ion batteries.
Lack of infrastructure in the remote wilds of Canada is a key challenge for north Canadian miners, Goad shared in an interview with Energy and Mines. Companies often "fund their own energy and transportation systems…and fuel storage needed to mitigate intermittent bulk materials access and long supply chains." Road access is usually required to procure fuel for natural gas plants because storing gas isn't practical and LNG volatilizes over time.
Carbon taxes will strain resources even further. "The imposition of carbon taxes will regrettably be very punitive to northern mining sites where there are little or no viable alternatives to fossil fuel-based energy systems. This will add several million dollars to the annual operating costs of remote mines" no matter what energy system is used, Goad explains.
One of the main reasons NICO relocated the refinery to Saskatchewan was to reduce energy costs. While NICO is only 22 km from the Snare Hydro complex that provides electricity to the City of Yellowknife, that facility has insufficient surplus power to accommodate the site's load.

Fortune Minerals is working with the Northwest Territories Power Corporation (NTPC) and other companies on a new LNG power system at the NICO site to supply power and waste heat for the mine. The project may also include a connection to the Snare Grid to take advantage of surplus hydro power when it's available during off-peak periods of the year, and reverse the flow of electricity when hydro is deficient in the grid during winter months.
Read the full article at Mining Magazine. You can also find the original interview at Energy and Mines.